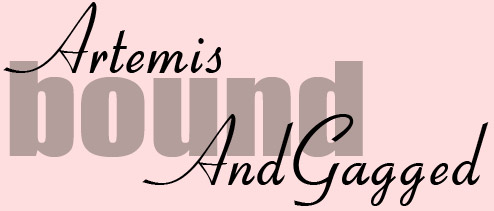 Welcome! ArtemisBound has merged with BoundAndGagged.net.
This bondage site contains adult content and is not intended for minors.
If you are not of legal age, or are offended by sexually explicit material, surf elsewhere.
First-time visitors: read this site's user agreement.
ArtemisBound members: Your membership still works! Enter the new site to log in.
CLICK HERE TO ENTER BOUND AND GAGGED

UserAgreement, Terms and Conditions updated February 14, 2009
Copyright (c)2009,2019 ArtemisBound.com, BoundAndGagged.net