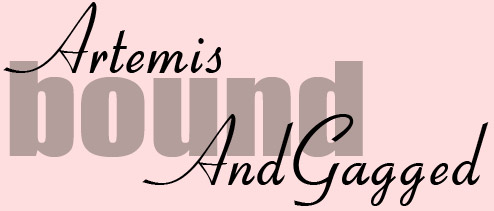 Welcome to ArtemisBound!
Home of the Artemis archives, the BoundAndGagged archives,
and Jon Woods' AmericanDamsels mp4 library for members.
This bondage site contains adult content and is not intended for minors.
If you are not of legal age, or are offended by sexually explicit material, surf elsewhere.
First-time visitors: read this site's user agreement.
UserAgreement, Terms and Conditions updated February 14, 2009
Copyright (c)2009,2021 ArtemisBound.com, BoundAndGagged.net